Zippo lighter recovered from Michigan lake.
On 5/21/14, the Association received the following email:
While cleaning the other day, I came across a lighter that I'd found many years ago while swimming. It was at the bottom of a lake, so it must have fallen out of someone's pocket. It has the USS Reeves on one side and the ship's insignia (noting it as DLG-24) on the other side. If your association would like to have it, or if you think there's a way to find it's owner, I'd be happy to send it to where it needs to go.

Jim Breuker, Grand Rapids, MI
I rapidly responding and volunteered the Association archives as a new home for the lighter:

Jim,





We'd really appreciate having it. We are slowly building our archives with photos, documents and other artifacts. There isn't any way to find the owner unless we have the history of how and where you recovered it. We have a large contingent of Firecontrolmen (FTs) who live in the Michigan area and served on the ship between 1964 and 1975 (the years she was a DLG).





There's a reunion coming up in October in Portland, OR. A number of FTs will be there. It would make for an interesting story in the newsletter.





It you'd like to send it to me, the Association would be glad to reimburse you for your expenses. I can be found at

...



Thanks for contacting me.





Mike Robertson
It arrived on June 5th with the following narrative from Jim:
...My recollection about how I found the lighter is a bit hazy, since it was so long ago that I remember finding it.


My rediscovery of it was due to a combination of my having moved recently and retiring. It's now time to clean out "stuff" and as was going through boxes of collected items, I came across the lighter and did a Google search that resulted in my contacting you.


The specifics that surround my original discovery of the lighter are, as noted above, a bit hazy. However, I think I found it on the bottom of the lake in the swimming area of Stony Lake Park, west of New Era, Michigan. The park is near the west end of the lake, near the outlet to Lake Michigan. It was probably at least 30 - 40 years ago that I found it, which would coincide with the years you noted that the ship was designated a "DLG". It took a little time and effort on my part to make the lighter function, but it still sparks. How you can use if for your collection. Maybe you'll even find its owner.

Blessings to you and those who served on the ship.

Jim Breuker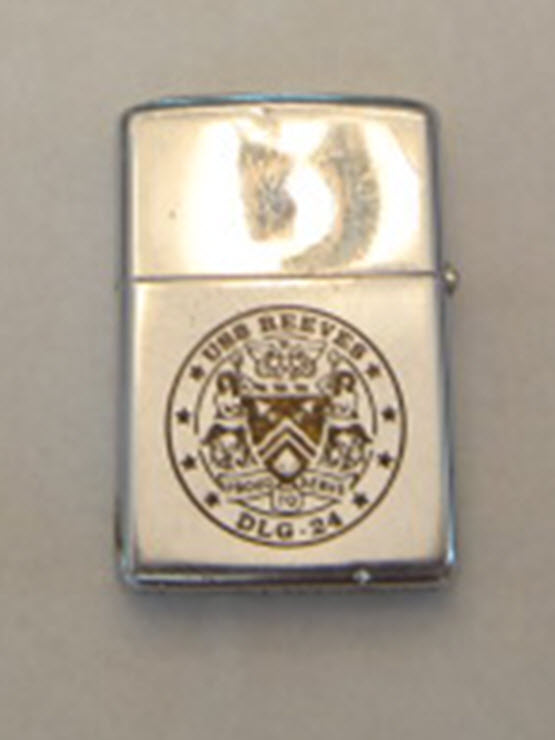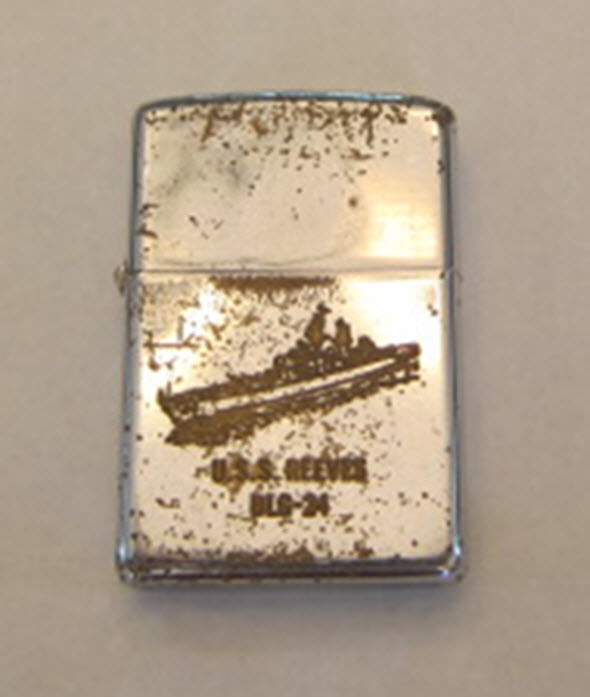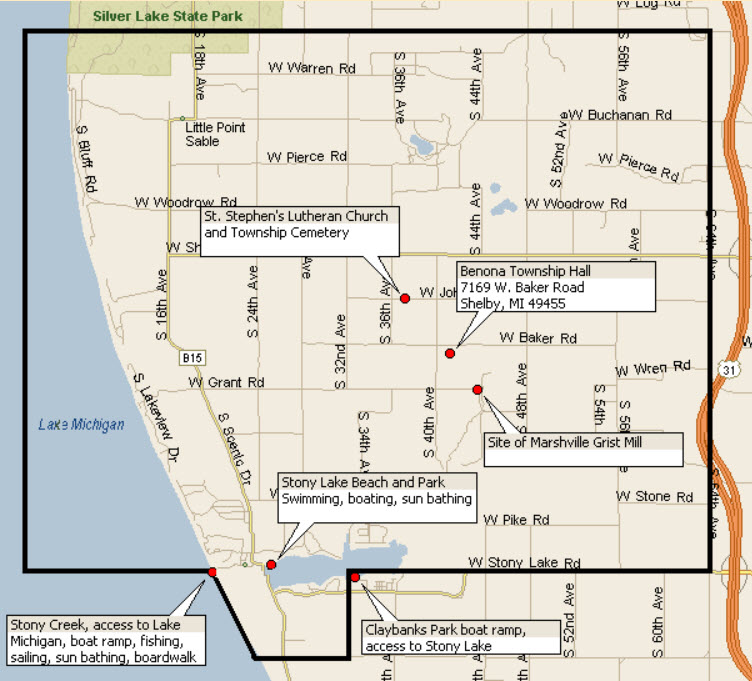 Stony Lake Beach and Park is located inside the boundaries of Benona Township, Michigan, fronting on east Lake Michigan and is 33 miles north of Muskegon, Michigan.
The lighter was probably lost by a crewmember who served on REEVES before June 22, 1975, when CAPT Fontaine was relieved by CAPT Dickman in Subic Bay and REEVES was redesignated as a CG. There is a large group of FTs who used to gather periodically in Michigan. Also, the Association crew member database lists 25 shipmates in Michigan, of which only one lives in a 494XX zip code.
© 2016 USS Reeves Association. All rights reserved. Last update: 7/24/2016