USS Reeves Photo Gallery
---
This photos were provide by John Hugdahl via FaceBook.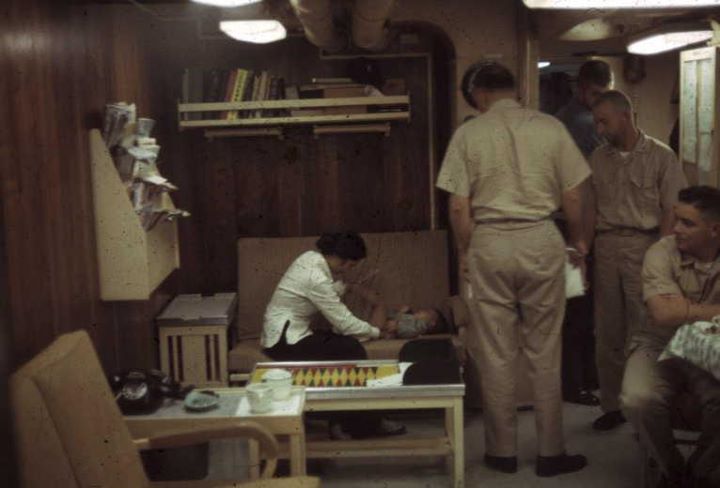 Changing the baby in the Chiefs' Lounge - 1966
(Note the acey-ducey board and dice box on the coffee table.)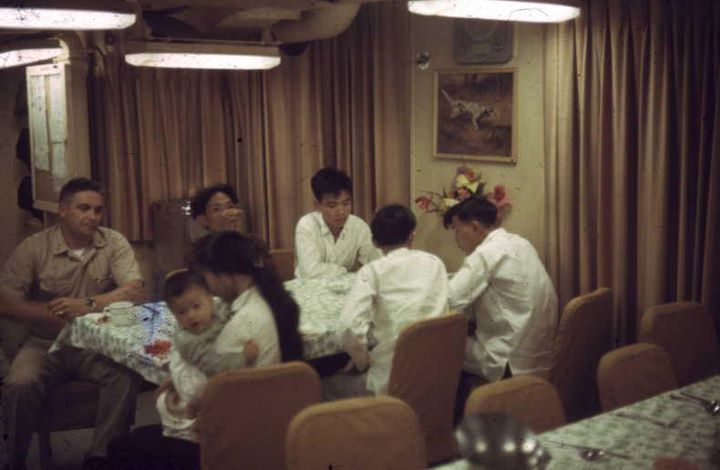 North Vietnamese refugee family in the Chiefs' Mess - 1966
There is certainly a story behind these pictures...and it is most worthy of the newsletter! If you remember this incident in the ship's history, please contact me, the Webmaster, (chief cook, bottle washer, newsletter editor, treasurer, reunion organizer, and general all around good guy).
© 2011 USS Reeves Association. All rights reserved. Last update: 11/17/2011